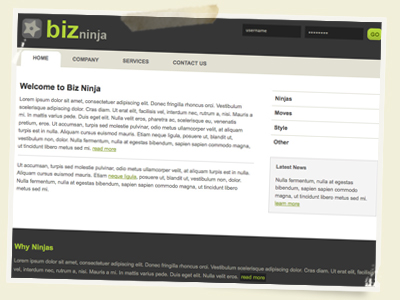 Check out my new theme "Biz Ninja" on themeforest.net.
Biz Ninja is a clean and professional business site perfect for any company. This classic design with tabbed navigation can be easily modified to meet your needs.
Lots of links? Have no fear Biz Ninja comes complete with an accordion menu (jQuery).
Group: Random