October 3, 2007
I check cssmania.com every morning to get my mind warmed up and also to see what other designers are creating. It's important to stay current with trends and to be inspired but when does "inspiration" become something else? Not long ago I was very impressed with a new blog site called blogsolid.com. I thought the design, colors, layout, and attention to detail were great.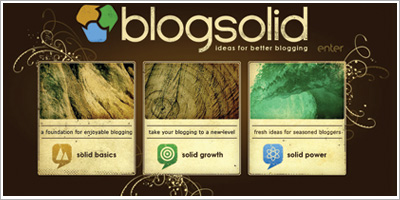 Today I came across a site that had a very similar layout at www.bulletproofideas.com.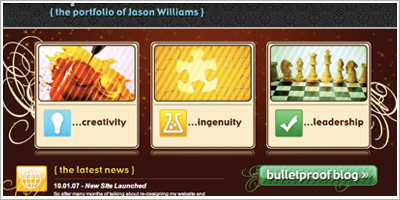 I am not here to be judge and jury, for all I know they could be by the same designer. Is this considered copying or inspiration, and which design actually came first? Something almost identical to this happened to me not long ago only way worse. Part of me was flattered but the other part was just plain disappointed! What are your thoughts? This has Ben Blogged!
Comment